Toyota C-HR
Toyota C-HR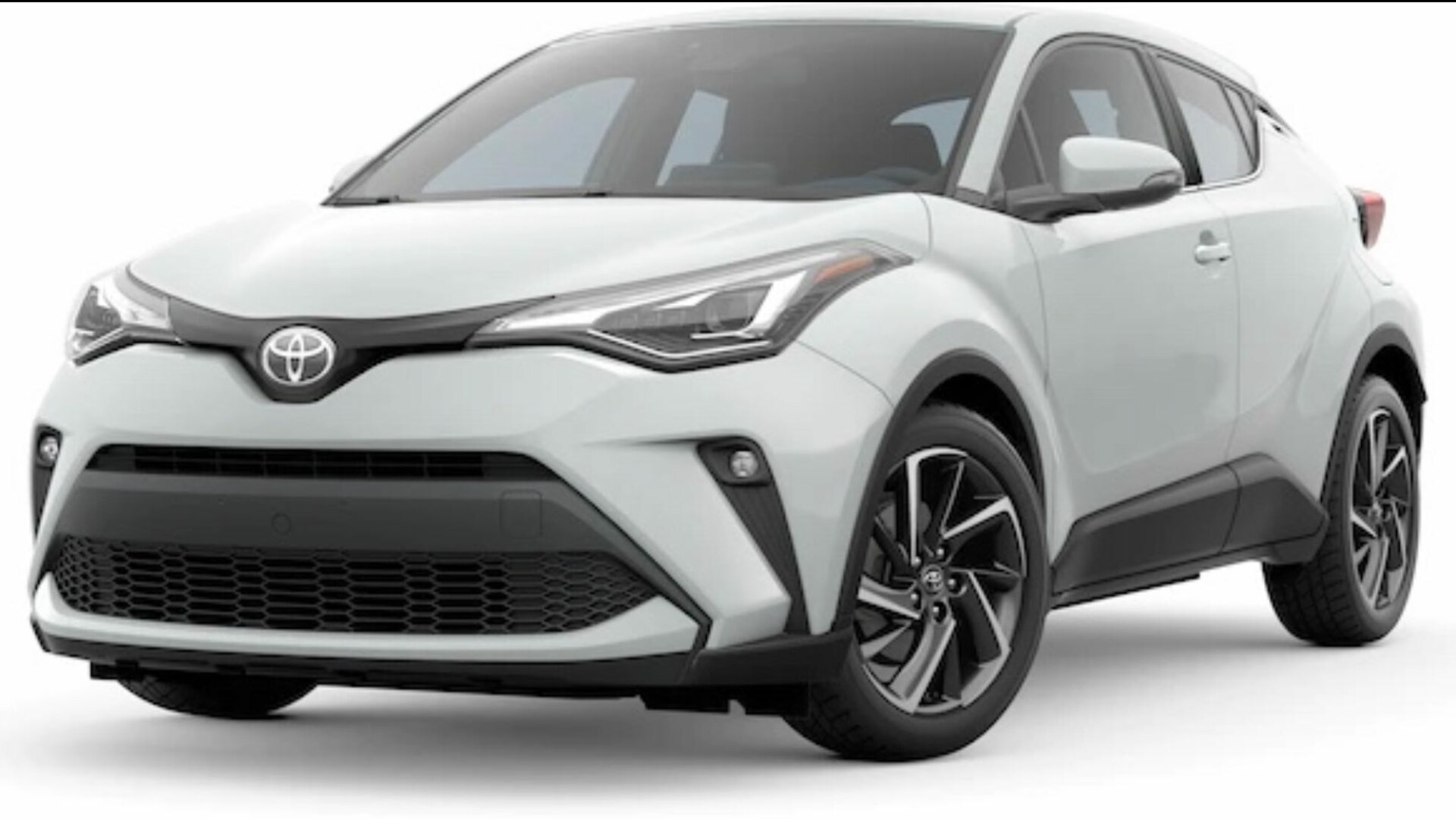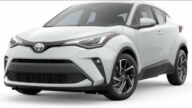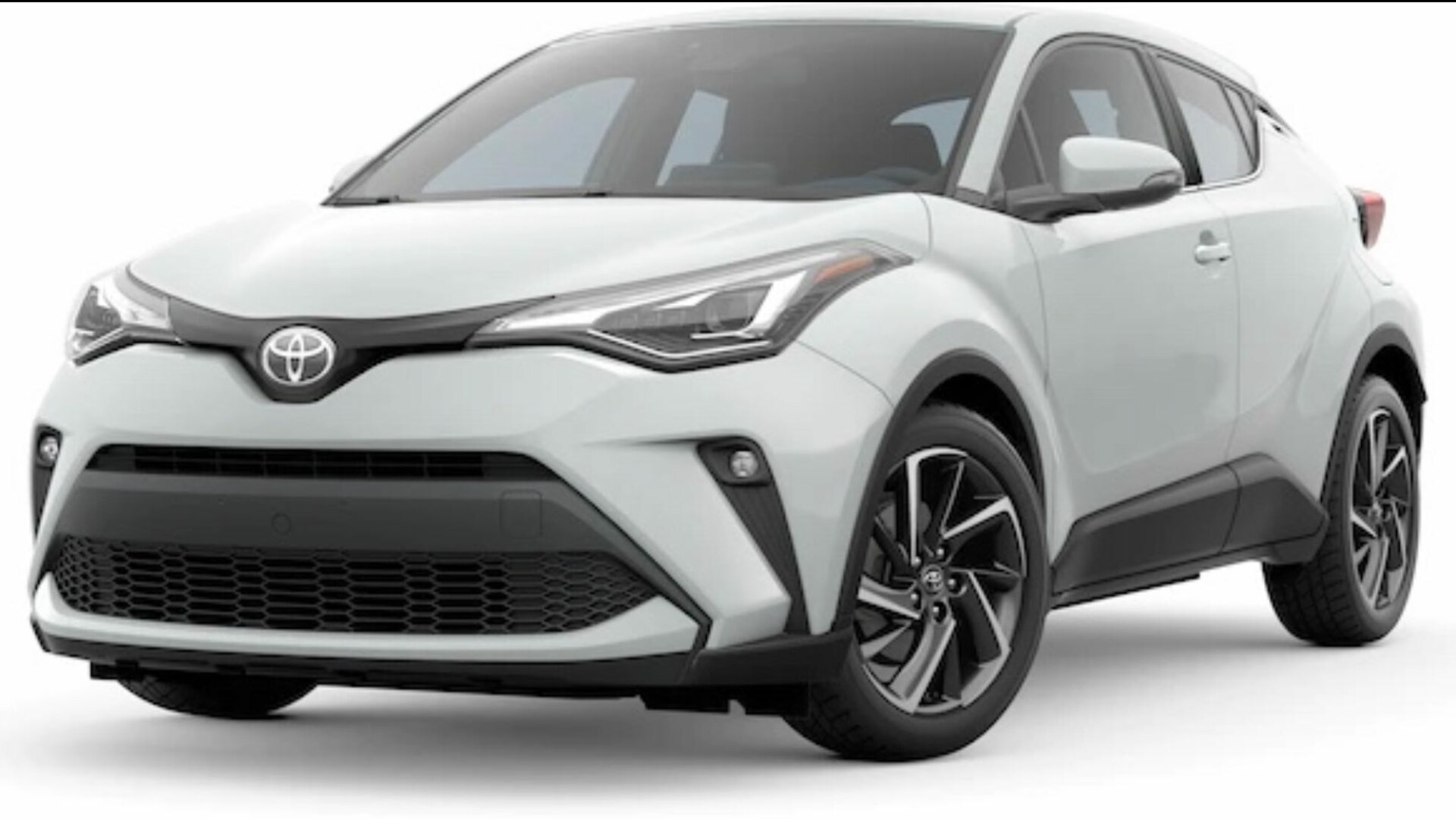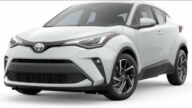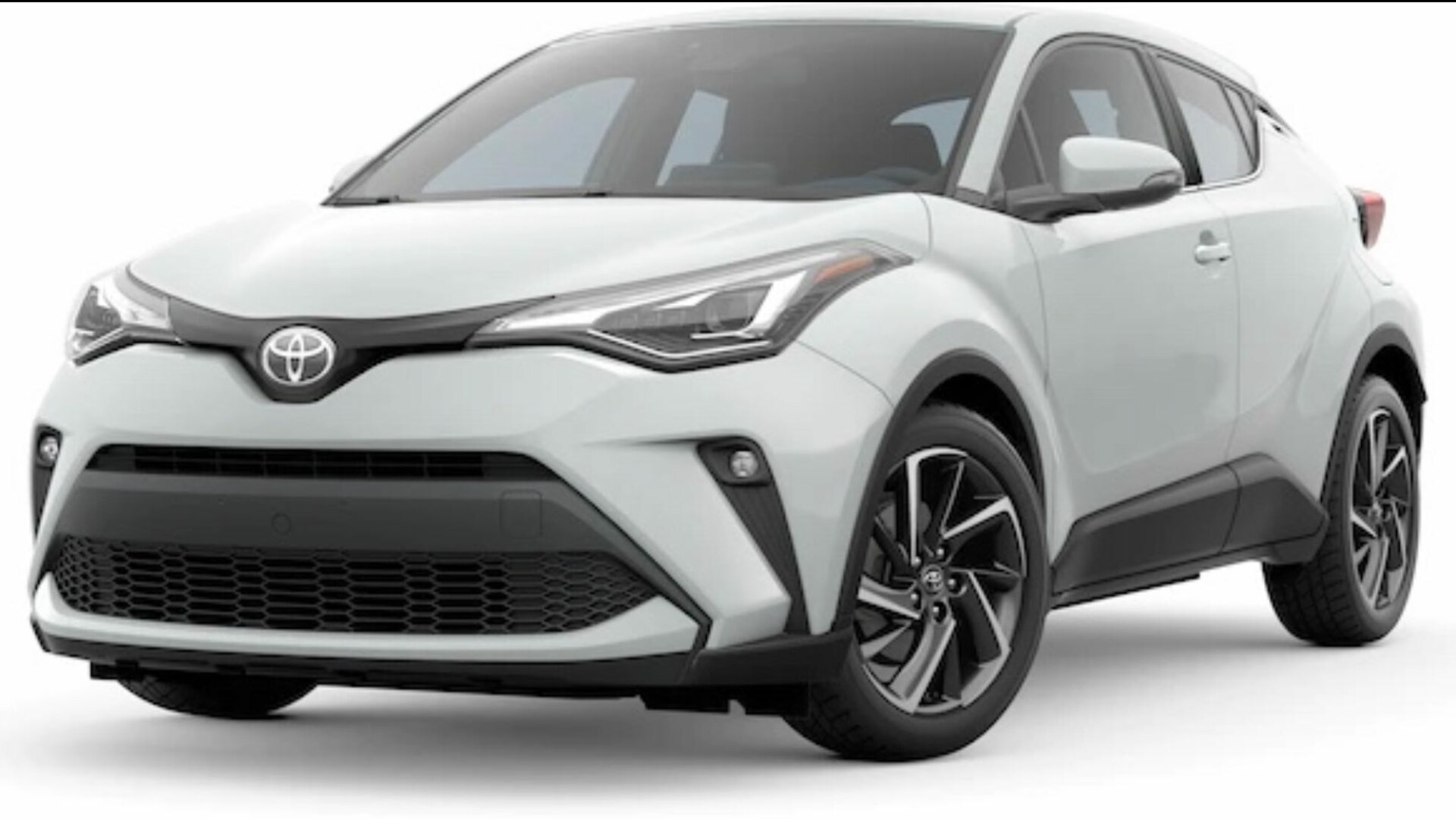 Toyota C-HR has a very modern design and is supported by a variety of advanced technologies that make it one of the best Toyota cars today.
This car deserves to be called the best, because its design is much cooler than crossover SUV cars of its class, such as the Honda HRV, Mitsubishi Outlander Sport and Nissan Juke.
Overview
The Toyota C-HR is a new crossover SUV that's been on the market for just over a year now. It has quickly become one of the most popular vehicles on the market, largely thanks to its impressive range and versatility. Let's take a closer look at what makes this car so special.
First and foremost, the C-HR offers excellent fuel economy – it can achieve up to 33 miles per gallon in mixed driving conditions. This means you'll be able to travel long distances without having to worry about expensive gas bills or finding an extra location to park your vehicle.
Additionally, the C-HR features a spacious interior – even standard models come with plenty of room both front and backseat wise. The ride quality is also quite stable, which makes it perfect for commuting or traveling in general.
Another big selling point of the C-HR is its versatility – this car can easily handle everything from family road trips to weekend getaways involving lots of outdoor activities such as hiking and biking. Plus, its stylish exterior will turn heads wherever you go!
---
Toyota C-hr Engine
Actually, the Toyota C-HR is available in 2 different engine variants, namely conventional engines that use Turbo technology and hybrid engines.
Now for the Philippines market, Toyota chose the Turbo variant which carries a 1.2 Liter Turbocharged engine with 4 cylinders and 16 DOHC valves.
The engine is also equipped with Dual VVT-i technology which optimizes the engine with a capacity of 1,197cc, so it is able to output power of 85 kW at an engine speed of 5,200 rpm to 5,600 rpm. While the peak torque reaches 185 Nm at 1,500 rpm to 4,000 rpm.
In addition, Toyota also provides a 1.8-liter 2ZR-FE engine variant with 135 Horsepower at 6,000 rpm and 170 Nm of torque at 4,000 rpm.
However, it is reported that the Toyota C-HR marketed in Indonesia is a Turbo variant, so the power will be greater.
Then for the transmission, it uses a 7-speed CVT system that ensures powerful performance when accelerating to a maximum speed of 185 km / h. The engine performance is very amazing, but unfortunately it wastes gasoline with a fuel consumption of 6.4 km / liter.
---
Toyota C-hr Interior
The Chr system offers drivers customizable controls, superb audio and graphics, as well as intuitive operation. Whether you're looking for standard features or something more special-of course, Toyota has you covered!
What we like most about this car is its design. Toyota C-HR has a modern design that seems futuristic and different from other best SUV cars. In addition, this car has a beautiful body curve combined with an aggressive front grille that seems to challenge all the cars in front of it.
Some highlights of the Chr interior include:
Customizable controls that allow drivers to adjust the intensity of the climate control, sound system volume and other settings to their personal preferences.
Excellent audio quality that provides clear dialogue in all environments and perfect sound reproduction when streaming music or movies on your smartphone (or any other audio source).
User-friendly interface with easy navigation throughout all menus.
Overall, the Toyota Chr interior is top notch and sure to please even the most demanding driver. If you're interested in learning more about this impressive system, be sure to visit one of our dealerships soon!
---
Toyota C-hr Support and safety features
Toyota's upcoming 2020 Chr features a number of exciting new features that will make it one of the most advanced vehicles available. Some of the key highlights include:
A mobile app that allows drivers to check fuel efficiency, parking location, and more on their phone while they're driving.
A forward collision warning system that can automatically apply the brakes if someone in front of you suddenly starts to move.
Precision tracking for autonomous vehicles, which will allow them to navigate without any help from human drivers.
The system is able to read traffic lights and signs in order to ensure safe passage. It can also detect pedestrians and other vehicles nearby, helping reduce the risk of collisions.
Chr can automatically adjust your speed based on current conditions (such as congestion) so that you drive at the most appropriate pace for the situation.
Chr enhances communication between vehicle occupants by providing audible alerts when certain safety restrictions are violated (for example, when fatigued or drowsy drivers are operating their vehicles).
---
Toyota C-HR Disadvantages
However, not everything on the Toyota lineup is perfect – in fact, there are several features that have been critiqued as being poor or unnecessary.
Here is an overview of some of the most commonly criticized Toyota Chr features:
The 6-speed automatic transmission has been criticized for being too slow and unreliable. Some drivers prefer to use manual transmissions instead.
The front bumper and side skirts are often seen as looking out of place and disruptive on more sleek models like the Lexus LS Sedan or BMW 5 Series Gran Turismo. These designs were reportedly created primarily to meet federal safety regulations, rather than aesthetics considerations.
The V6 engines used in many Toyotas tend to be noisy and inefficient, compared to more powerful alternatives available on competing brands such as Ford or Dodge. Many customers believe that a engine with better fuel economy would make more sense for a car marketed towards luxury buyers。
These are just three examples – there are countless others where customer complaints about specific Toyota Chr features have surfaced online over the years。So if you're shopping for a new vehicle, be sure to research all of your options carefully before making your decision!
Specs
Overview
| | |
| --- | --- |
| Body Type | SUV |
| Brand | Toyota |
| Fuel Type | Petrol |
| Model | Toyota C-HR |
| Segment | C-Segment |
| Variant | Mk1 |
| Year | 2019 |
| Transmission Type | CVT |
| Torque | 171 |
| Power | 140 |
| Engine | 1.8L 140PS |
Assist System
| | |
| --- | --- |
| Rear Camera | |
| Parking Sensors | |
| Crash Sensor | |
| Engine Start/Stop Button | |
| Multi-function Steering Wheel | |
| Steering Wheel Gearshift Paddle | |
| Cruise Control | |
| Keyless Entry | |
| Low Fuel Warning Light | |
| Engine Check Warning | |
Dimensions
| | |
| --- | --- |
| Length | 4360 mm |
| Width | 1795 mm |
| Height | 1565 mm |
| Wheel Base | 2640 mm |
| Doors | 4 |
| Seating Capacity | 5 |
Engine
| | |
| --- | --- |
| Engine | 1.8L 140PS |
| Fuel Tank Capacity (litres) | 50 |
| Number of Cylinders | 4 |
| Power | 140 |
| Torque | 171 |
| Centrally Mounted Fuel Tank | Yes |
Exterior
| | |
| --- | --- |
| Headlamp Type | Halogen Projector |
| Fog Lights Front | |
| Adjustable Headlights | |
| Power Adjustable Exterior Rear View Mirror | |
| Manually Adjustable Exterior Rear View Mirror | |
| Rear Window Wiper | |
| Rear Window Washer | |
| Roof Carrier | |
| Roof Rail | |
Interior
| | |
| --- | --- |
| Tacho Meter | |
| Electronic Multi Tripmeter | |
| Outside Temperature Display | |
| Leather Seats | |
| Leather Steering Wheel | |
| Fabric Upholstery | |
| Electric Adjustable Seats | |
| Adjustable Seats | |
| Height Adjustable Driver Seat | |
| Foldable Rear Seat | |
| Rear Seat Belts | |
| Power Windows Front | |
| Power Windows Rear | |
| Rear A/C Vents | |
| Automatic Climate Control | |
| Heater | |
| Heated Seats - Rear | |
| Rear Seat Headrest | |
| Cup Holders-Rear | |
| Seat Lumbar Support | |
| Bottle Holder | |
| Folding Table Rear | |
Multi-media
| | |
| --- | --- |
| On Board Computer | |
| Touch Screen | |
| FM/AM/Radio | |
| Navigation System | |
| USB & Auxiliary Input | |
| Speakers Front | |
| Power Antenna | |
| Integrated Antenna | |
| Accessory Power Outlet | |
Safety
| | |
| --- | --- |
| Side Airbag Front | |
| Side Airbag-Rear | |
| Driver Airbag | |
| Side Impact Beams | |
| Anti-Lock Braking System | |
| Ebd | |
| Smart Access Card Entry | |
| Central Locking | |
| Power Door Locks | |
| Child Safety Locks | |
| Anti Theft Device | |
| Engine Immobilizer | |
Suspension & Brakes
| | |
| --- | --- |
| Front Suspension | MacPherson Strut |
| Rear Suspension | Double Wishbones |
| Front Brake Type | Ventilated Disc |
| Rear Brake Type | Solid Disc |
Wheel & Tyre
| | |
| --- | --- |
| Tyre Size | 215/60R17 |
| Alloy Wheels | |
| Wheel Covers | |
| Power Steering | |
| Adjustable Steering Column | |